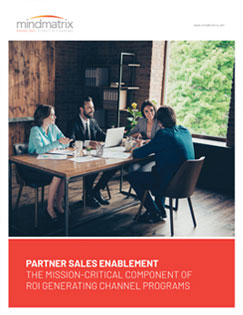 Partner Sales Enablement : The Mission-Critical Component Of
ROI Generating Channel Programs
Prioritizing partner sales enablement is critical to driving the success of channel programs. As B2B buyer authority shifts to extremely discerning decision makers in business units, partner sales agents must be supported with channel tools that provide easy, on-demand access to the information they need. Want to learn more? Download the whitepaper now!
Download whitepaper